Normally on hot days I go whim usually involves my two favorite words: ice cream . Although I know it's okay to enjoy and have a moment of "treat yo self" from time to time, lately I've been trying to stay away from refined sugar … as much as possible. But just because I do not have kicked the habit to the curb sugar does not mean that I can not satisfy my sweet tooth too needy. I have come to appreciate the satisfying sweetness of fresh fruit (in moderation, of course!) And how to incorporate it into smoothies can be a pleasure in itself.
Regarding LaurenConrad.com fashion, I started to make a smoothie that was pretty equal and nutritious parts I could share with you. If you are indecisive like me when it comes to choosing a flavor, this smoothie recipe should solve that problem in a hurry! I present to you: the layer cake batter. Each layer is a different combination of flavors that coexists to make a delicious drink. Keep scrolling to see what flavors I used to create the best milkshake I've ever had …
shakes layer cake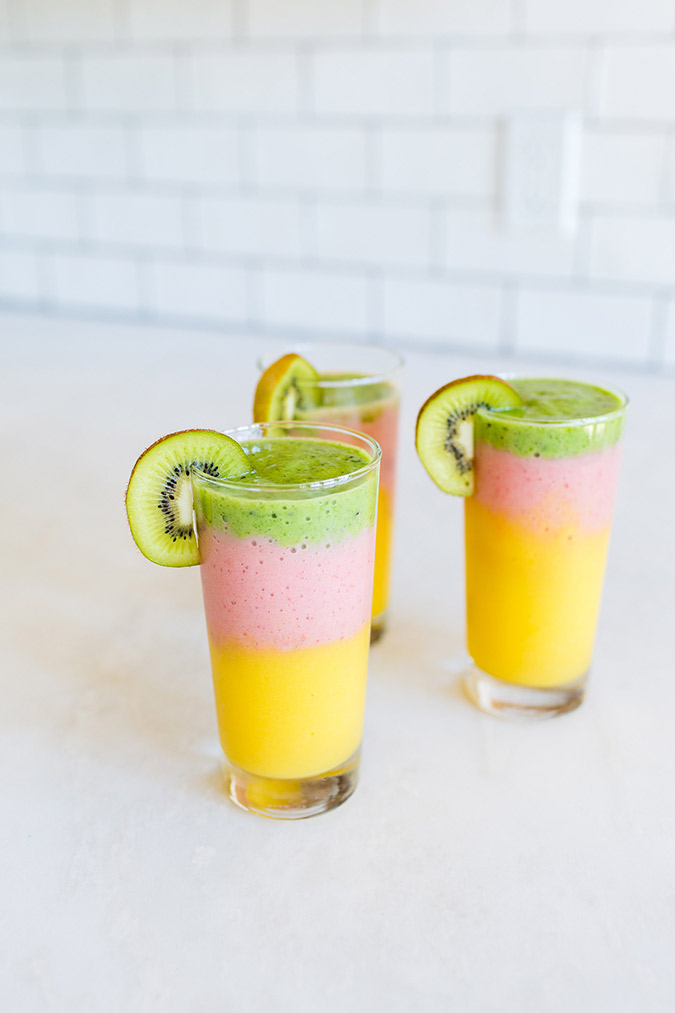 ingredients:
for orange and mango layer:
5 ice cubes
4- 6 slices of mango
a little orange juice
for the layer of strawberry-banana:
5 cubes ice
5 strawberries
1 banana
a splash of almond milk
for the layer of kiwi-green:
5 ice cubes
2 kiwis
a handful of kale / spinach cabbage
a splash of almond milk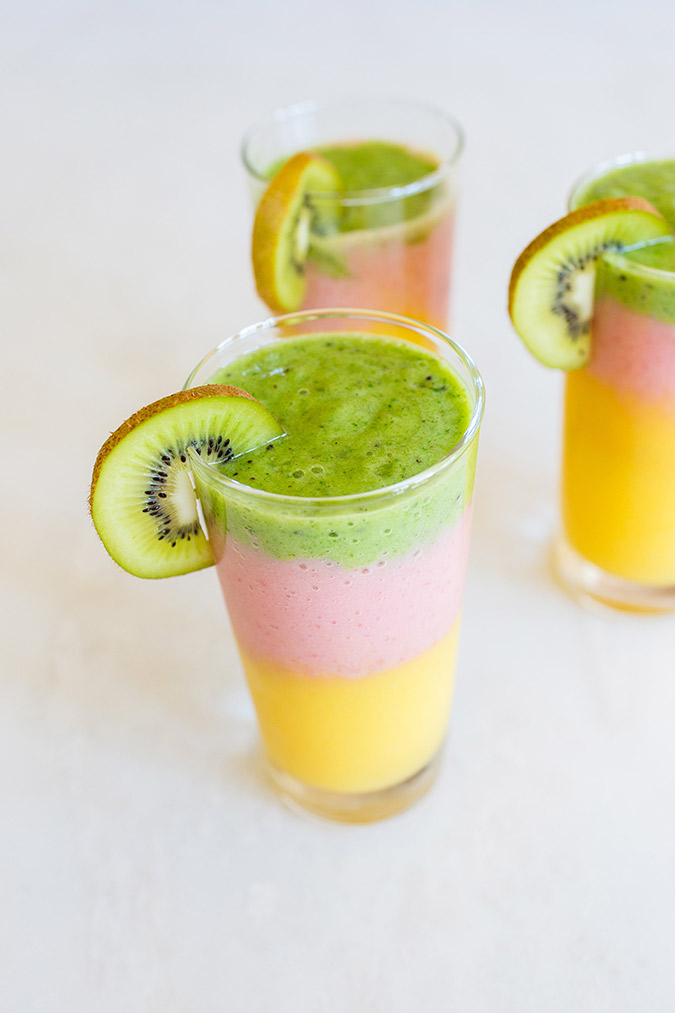 Instructions:
1. for the layer of orange and mango, put ice in a blender with a dash mango juice and orange slices. Mix well. If you find that your orange and mango smoothie is not thick enough, try adding more ice and a couple slices of mango. Pour into a glass and place in the freezer while mixing your other two layers.
2. Clean the blender and reused to make strawberry-banana layer. Mix ice, strawberries, banana and a drizzle of almond milk in a blender and blend until smooth. Pour directly on top of the layer of orange and mango, and then replace the glass in the freezer.
3. Clean blender again for final layer kiwi-greens. Mix ice, kiwi, spinach, kale and almond milk until smooth. Pour the kiwi and green on top of the layer of strawberry-banana.
4. Decorate the cake layer batter with a pinch of chia seeds and sliced ​​fruit. Enjoy!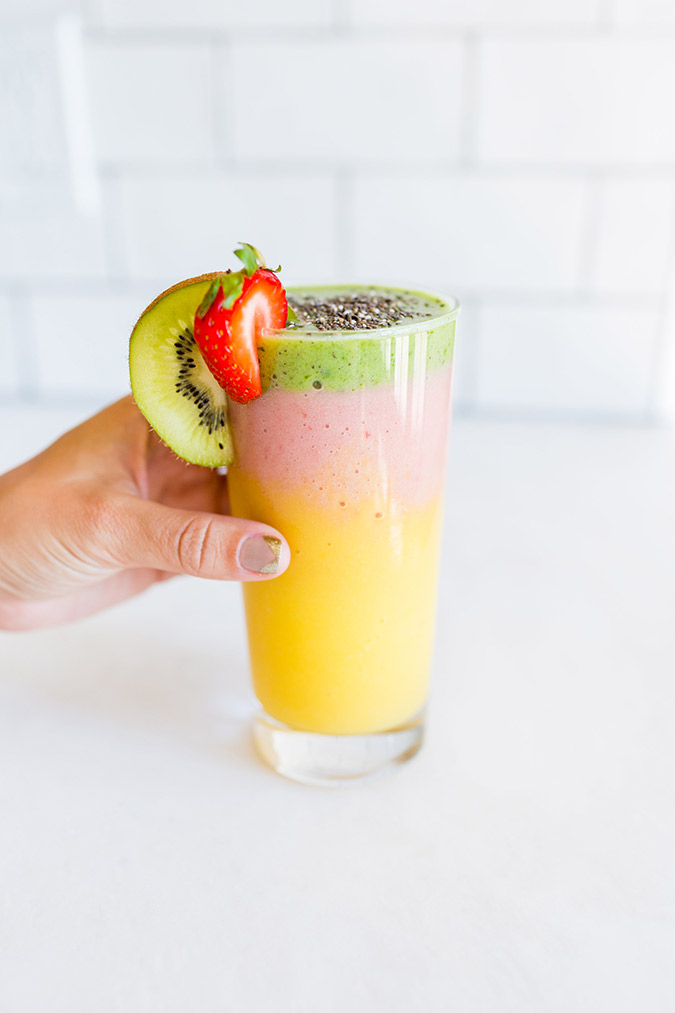 These shakes were so fun to make and delicious to drink beyond. Also, they are the perfect way to cool off on a hot day!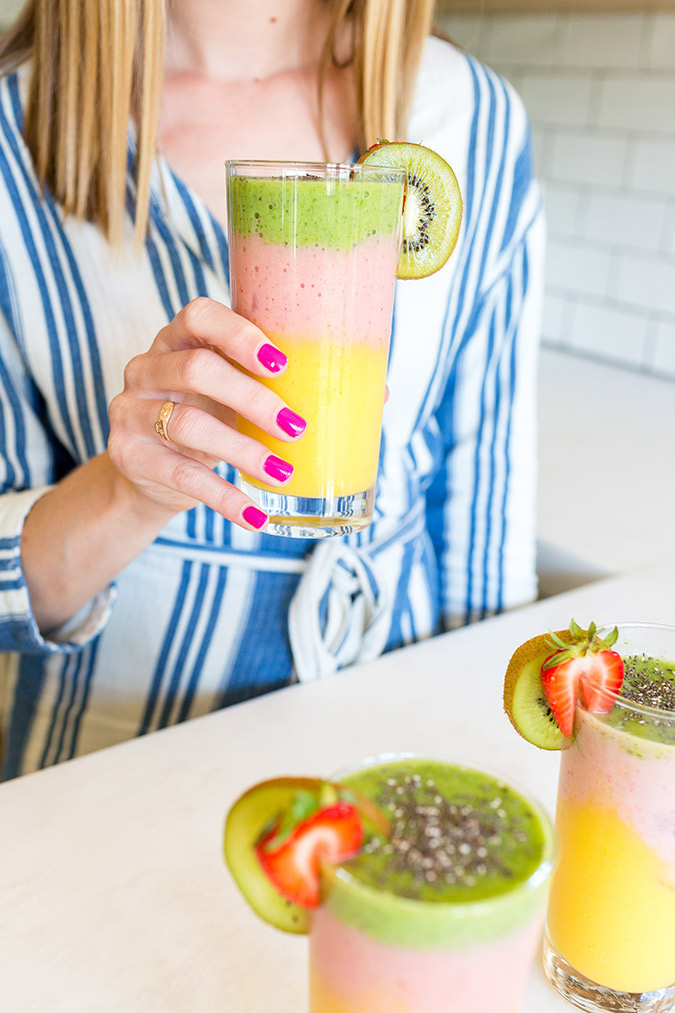 Do you have any recipes creative and healthy smoothies?
Let me know in the comments!
x
Jessi
LC Equipment